Easy Plus is a URCap plugin for Universal Robots that offers our customers a quick and easy start to use our ProFeeder product line and the ER5 mobile line.
With our calibrated plate, you only need to write the diameter and height of a part, the number of parts in the work tray. With East + time to change pairs it is done in minutes.
EASY + offers our customers running Low Volume and High Mix series a remarkable advantage.
Try it free with your first EasyRobotics, we move your pieces.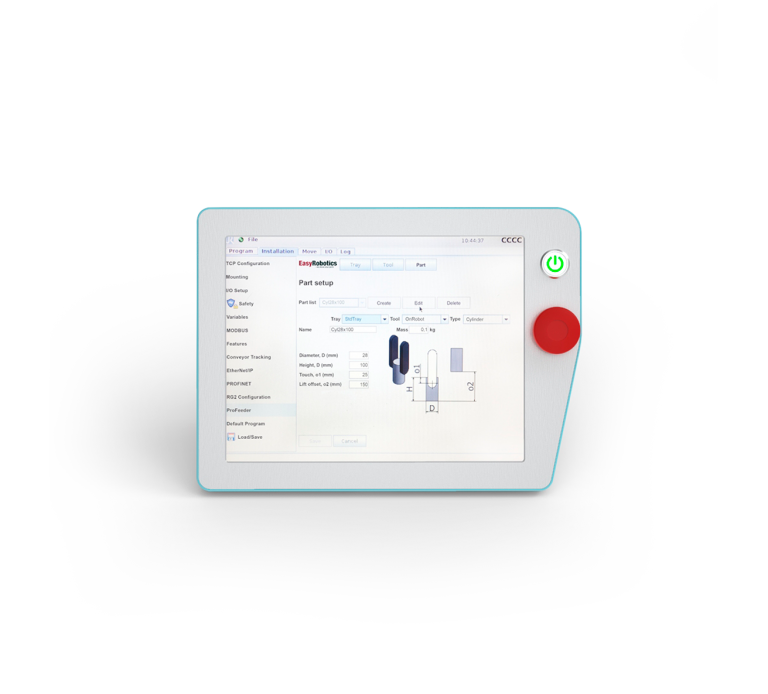 Features and Benefits
La máquina tiende a ser FÁCIL
Very fast change time of parts in production.
Intuitive steps for installation
Reduce programming time
Available for Universal Robots models UR3, UR5, and UR10
Free up resources for tasks other than scheduling
EASY documentation and videos available by QR marker on the side of the machine
No programming skills required.
How does it work?
Install EASY + URCaps on your robot and you are ready to go. The robot will begin to choose parts in the correct position and in the correct quantity. Feeding part in CNC machine or assembly production make it EASY.